It's almost springtime thankfully!! How long has that winter been!
So I told you in October I was heading off to the US to train with world famous makeup artists for a week, and oh my god I can't even tell you how amazing that experience was! I've already signed up for this years training, back in Portland and I cannot wait! I learned so much from the artists, and feel like my skills have improved from that trip. I even discovered lots of makeup and skincare brands I wasn't aware of while visiting, and luckily for you guys, I bought lots for my kit!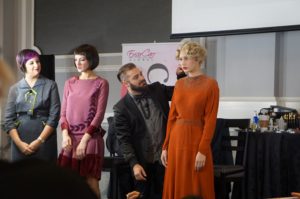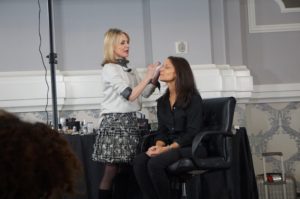 I'll be writing a blog for my website about my past trip, so check that out!
I'm also preparing to travel to London on 17th March for a workshop with Mario Dedivanovic, the Kardashians favourite personal makeup artist. Excited to learn and share lots of tips and tricks with all you ladies!
Mothers day is approaching, and with any gift vouchers purchased I'm offering all mums a complimentary 10 minute LED therapy session prior to their makeup application with me. This amazing treatment helps to repair collagen and gently erases signs of ageing. Big Whoop to that!
Now, not forgetting all the doting dads out there, and after lots of requests I'm now offering two hour daddy/daughter hair workshops. The guys will learn how to do simple, pretty styles on their daughters hair, that will put the mums to shame!! Fun activities included and light refreshments will be served. Does anyone know anyone who'd benefit from this? Tell them to get on to us. Full details will be sent seperately.
This year I decided to take on less weddings, and offer luxury packages which are proving extremely popular with my brides..they'll be the envy of their guests! It also means I have more time to concentrate on other parts of my business.
One of my passions is teaching, and as well as running the hairstyling classes in my studio in Stranmillis, I'm busy filming lots of exciting easy to follow online hairstyling tutorials. Hope you enjoy watching them as much as I enjoy filming them!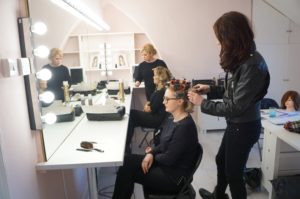 Don't forget, all you lovely ladies can now book and amend your studio based party/formal appointments online by visitinghttps://oliviamuldoon.com/services. It is quick and easy and you can choose your preferred time at a glance. We will also send you a reminder just before your appointment!
You may be familiar with our amazing products for sale in the studio. We carry the Queen Bee Naturals organic range of skincare and tanning. For anyone who suffers from Psoriasis, Eczema or dry skin, these are the products for you. They're also made here in N.Ireland, and I'm a huge believer in supporting local business. My no.1 fan, Tiffany Brien, aka Peanut butter girl is a huge fan of the range.
If you follow me on facebook, you'll remember I had the microblading treatment carried out on my (non existent) eyebrows last summer. I'm delighted Rasa, who is theee best around is now based in my studio. She can be booked through her facebook page Beauty Ink by RD or 07517427103. I have documented my experience in a previous blogpost.
Don't forget to follow us on social media to keep up to date with any offers, competitions (there's a fab one running at the moment on my facebook page) and just general activity surrounding all things hair and makeup.
We have limited hair and makeup applications and makeup lesson appointments available for the rest of the year, so get yourself organised and hopefully see you in the studio to get your glam and glitter on!!
Contact our gorgeous PA Claire if you wish to purchase gift vouchers. These can be emailed or posted to you! See you soon,
Love Olivia xx
Makeup Artist of the Year 2016
www.oliviamuldoon.com