Santa Claus is coming to town…..
By Lisa & Olivia (#DreamTeam)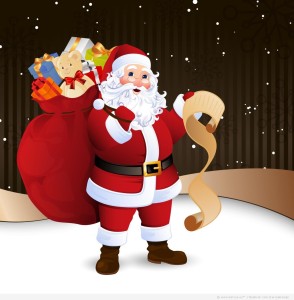 With Christmas just around the corner have you got your presents ready for that special person in your life?
We all want to be spoiled and pampered and be made to feel special.
Christmas can be a very stressful time for women with all the Christmas present shopping and food shopping, making sure the kids have the right presents, making sure Aunt Doris and Uncle Arthur aren't forgotten about as well.
From a late Christmas Eve night wrapping the last minute presents, an early start on Christmas Day after about 3 hours sleep if you're lucky, you are rudely awakened by the kids jumping on top of you, even holding your eyes open just to be sure that you are awake. Then you have to make breakfast and either get ready for your visitors turning up wanting lifted and laid all afternoon or you have to get ready to visit a long list of relatives all wanting to spend time with the kids. Dinner to prepare and serve, dishes to be washed and put away. Only then if you are really lucky you might get half an hour to watch an episode of Corrie or Eastenders before you fall asleep exhausted with a glass of baileys untouched in your hand.
Does this sound like your Christmas? It certainly sounds like mine.
Then to top it all off you are given your Christmas present, don't even get me started! Someone always seem to think you need more socks or slippers or if you're really lucky it might even be something "useful" like a new hoover or pots!!!
Well folks let me tell you what we ladies would really like in our stocking from Santa… Apart from George Clooney 😉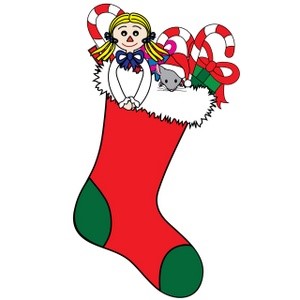 A make over from Olivia Muldoon – Hair styled and Make Up done – sure it's fabulous – we might even want taken out afterwards just to be seen in public!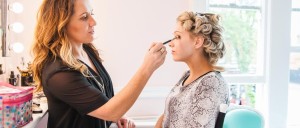 A few gorgeous products from the Studio – lots of Queen Bee oils, baby belly bars, bath oil bars – love it!!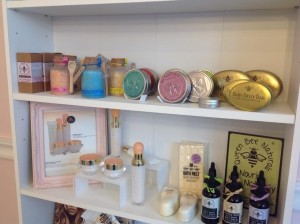 How about even a 2 hour Make Up lesson – so we can learn how to make ourselves look beautiful anytime we go out – this would be lovely, could you imagine having all this done? – "We love to have the studio buzzing with activity, so why not gather your friends up, and have a girly party in the studio! It's every girls dream…have your hair and makeup professionally designed for you, whilst enjoying a glass of bubbly. Before you carry the party on to your favourite venue, have our inhouse photographer capture some memories to have forever"

How about some beautiful make up products from Motives Cosmetics to use at home. For the full range of Motives Cosmetics have a look here: www.uk.motivescosmetics.com/oliviamuldoon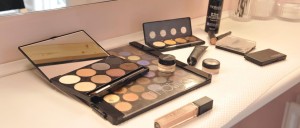 Even a Gift Voucher (available as a monetary value or for a treatment) – this would be greatly appreciated so I can decide what I would like
Gift Vouchers can also be purchased for the Professional Hair Courses that are on throughout the year, heck there is even one in February. Details are available on www.oliviamuldoon.com/hair-academy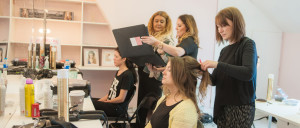 With so much to choose from how could you possibly go wrong, just ask Olivia for some advice and she will make sure that your partner loves their Christmas Present this year. It is so easy to show that special someone how much you love them, you just need pointed in the right direction so programme your Sat Nav for Olivia Muldoon Hair & Make Up Studio, 141 Stranmillis Road, Belfast BT9 5AJ.
Call us on 028 9066 8788 or order online at www.oliviamuldoon.com or even through Facebook @ Olivia Muldoon Hair & Make Up Studio.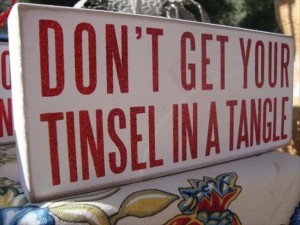 It's up to you now… Don't miss out!!!!
There might even be some special offers on too, cos we are nice like that 😉