Go Back to School With Olivia Muldoon
As little girls we all practiced styling hair, trying to do a fabulous upstyle, or even just to curl it with tongs (obviously before GHD's). Olivia took this one step further and practiced so much that she realised she was actually excellent at curling and styling, but to her annoyance she noticed that here in Northern Ireland there really is no where were you can further your training. After you leave college the only decent training you would have been able to do was in England, so Olivia thought it would be a great idea to start training people over here in NI. The great thing about this course is that it doesn't matter if you are just starting out or if you have been a trained hairdresser for years with your own salon. The training strips everything back to basics and teaches you through actual "hands on" training rather than by just reading text books.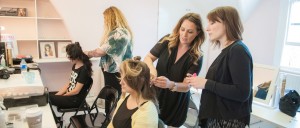 The Olivia Muldoon Academy was established in 2011, after researching different courses offered throughout the UK, and gaining feedback from stylists who attended various styling courses, Olivia set about to raise the standards of teaching, and place more emphasis on hands on learning as opposed to the normal 'watch and learn' courses. Bridal and Occasion hairstyling has become one of the most sought after services in the salon, and clients expect their stylist to offer highly creative styles and to be knowledgable in their field.
The hair courses are designed to cover all aspects of styling and dressing hair, from beginners to experienced stylists wishing to push their creativeness.
The course has been designed for beginners with little or no experience in hairstyling, makeup artists or hairdressers who would like to build and further their career in professional hairstyling for the fashion, beauty, bridal, media and advertising industries.
The course covers all essential elements required for you to provide a high standard of professional hairstyling to future clients.
On completion of the course, students will feel more confident and be ready to:
Work for private clients
Provide bridal, formal and special occasion hairstyling
Assist experienced, professional session stylists
Assist in editorial hairstyling for magazines
Work towards a career in fashion and celebrity hairstyling
Work towards a career in Film and TV
On completion of the course, students who show enthusiasm, talent and dedication will be offered the opportunity to assist at shows/photo shoots, as well as join the bookings department where you will be offered paid work, giving an added kick-start to your career.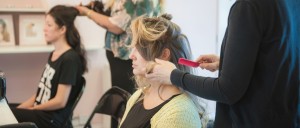 The course will cover the following subjects:
Introduction to Session Styling
Health and Safety
Hair Structure – Science and Theory
Handling Wet Hair
Selection and handling correct tools
Overview of products and their use
Face shapes and client consultation
Stylists Kit
List of tools/products to carry
Benefits and uses of tools/products
Setting Hair
Correct use of Velcro and heated rollers
Product selection
Dressing and finishing techniques
Curls
Prepping hair for curling
Different types of curls
Effects of humidity
Techniques using various tools to achieve curl you require
Dressing and finishing techniques
Braids, twists, rolls
Types of plaits
Modern styles incorporating plaits
Creating Catwalk/red carpet looks
Funky editorial looks
Hair Up – Basic
Prepping Hair
Creating texture
Working with shorter hair
Buns, Quiffs, French rolls etc
Finishing techniques
Hair Up – Advanced
Prepping Hair
Classic Upstyles
Beehives
Adding supports (synthetic hair, doughnuts, sausages etc) to create different shapes
Adding and working with hair extensions
Bridal Hairstyles – Basic
Client Consultation
How to help choose perfect hairstyle
Complementing brides and bridesmaids
Styles which complement dress etc
Basic styles
Bridal Hairstyles – Advanced
Classic bridal styles
Vintage hairstyles
Contemporary bride
Dressing and finishing techniques
All classes are kept small to be able to give you the best attention.
£100 Deposit required at time of booking. Students can pay balance in installments prior to the course commencement.
Deposits are non-refundable.
In the event of last minute cancellation, deposit cannot be carried over to next course.
Students are expected to be punctual and attend every class.
Students will receive reduction in price in future workshops taken.
A Professional Photoshoot is an optional extra to kickstart your portfolio under the expert guidance of Olivia and her team. Professional Photographer, model and makeup artist (if required) will be provided, and you will receive stunning images of two looks you will create.
We have had some great feedback from previous students:
Claire Malcolmson said: I sent 2 of my staff to the styling course, wow the girls absolutely loved it. Olivia showed them new and exciting ideas. We can't wait to get down to her studio again 🙂 most definitely xx
Absolutely amazingly talented. So lovely too. I couldn't recommend Olivia highly enough. Claire Kelly
I attended Olivia's course, and learned so much from her. I have attended other courses on upstyling but they weren't a patch on Olivia's. I have now booked another 3 courses and can't wait. Therefore I would highly recommend her. Jacqui Brown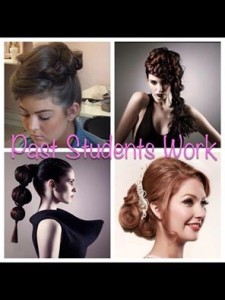 With all this on offer, any budding hairdressers out there would be mad to turn this great opportunity down.
There is a new 5 week course starting on Sunday 21st February and running over 5 consecutive Sundays, which means you don't have to take any time off from your job. The cost of the course is £550 which includes a training head.
For more information check out the Hair Academy section of our website www.oliviamuldoon.com/hairacademy
THERE ARE ONLY A FEW PLACES LEFT ON THIS COURSE – DON'T MISS OUT
BE THE BEST YOU CAN BE!!!