Hair and makeup artist Olivia Muldoon reveals her graphic hair and makeup look for the fashion preview event at Grainne Maher :: Fashion Vault, Spires Mall, Belfast.
My fabulous friend Grainne Maher recently unveiled her new fashion boutique in Spires Mall with a preview event to give people a taste of the amazing and unusual fashion and accessories that will be stocked in the store.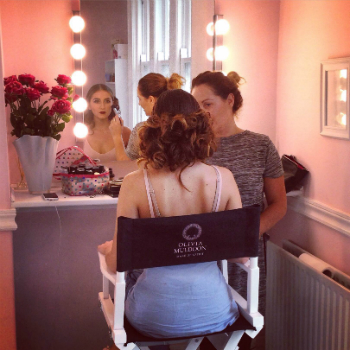 Famous for being an award winning milliner and accessories designer many might presume this will be a shop filled with hats – and they'd be right! As Grainne has her millinery studio in the store as well as stocking some stunning hats from other milliners to give a variety of options under one roof.
But the big news is that Grainne Maher::Fashion Vault will be home to a hand picked selection of Irish and UK Independent labels so you'll find some incredible one-of-a-kind creations and pieces that you'd have to fly over to the London, or trail the streets of Dublin to get your hands on. Grainne has the eye for creative talent so I've been dying to see what goodies she has gathered together for the shop.
For the preview event I was called in to create a hair and make up look for model and fashion blogger Aoife Malone. We had great fun getting ready in the studio and catching up on all the girlie chat. The look needed to work for the photo call as well as for a selection of outfits, which Aoife was going to be changing into throughout the event.
The two main dresses looked pretty futuristic with graphic lines. The mosaic backless dress by London designer Jane Bowler and the gold leather dress by Welsh designer Jayne Pierson are real statement pieces so I decided to make the make up all about the eyeliner and lips. I used a little gold eye shadow on the lids to bring in the metallic from the clothes and then it was all about lines across the eyes using gel liner for a graphic effect.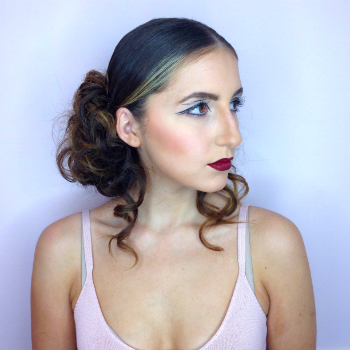 I'd just got a package of Lime Crime matt lippies so couldn't wait to try them out on Aoife. I went for Lime Crime velveteen lipstick in Wicked.
For the hair – I curled Aoife's hair with a wand from mid and then brushed it out.
When creating a hairstyle to compliment fashion it needs to work with the look and allow the dress to stand out so I kept the top very sleek to draw attention to Aoife's eyes and to allow Katrina to style the outfits with hats. I decided to pin it up to show off beautiful necklines of the clothing.
For more info on Grainne Maher::Fashion Vault – pop over to Facebook and give the page a like.
https://www.facebook.com/pages/Gráinne-Maher-Fashion-Vault/
Photography by Brendan Gallagher
Model – Aoife Malone
Styling by Katrina Doran for www.Sugahfix.com
Hair and makeup by Olivia Muldoon
Model Aoife Malone wears mosaic dress by Jane Bowler, cocktail hat with hatpin by Grainne Maher at Grainne Maher::Fashion Vault.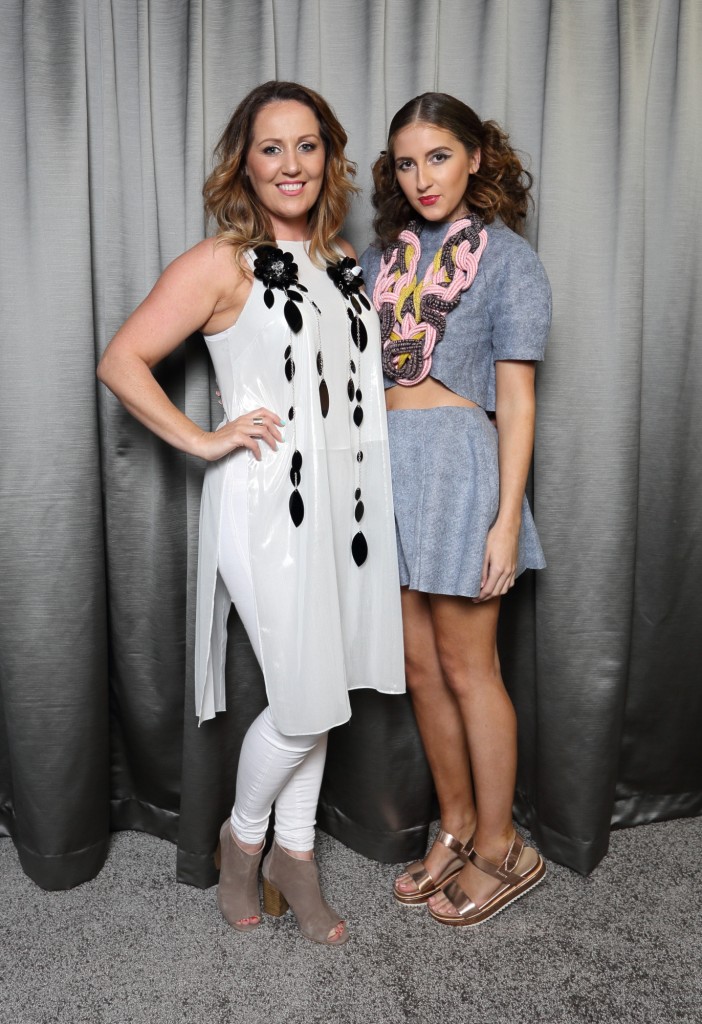 Model Aoife Malone wears gold leather dress by Jayne Pierson, black perspex necklace by Pluck & Devour, cocktail hat with veil by Grainne Maher at Grainne Maher :: Fashion Vault.