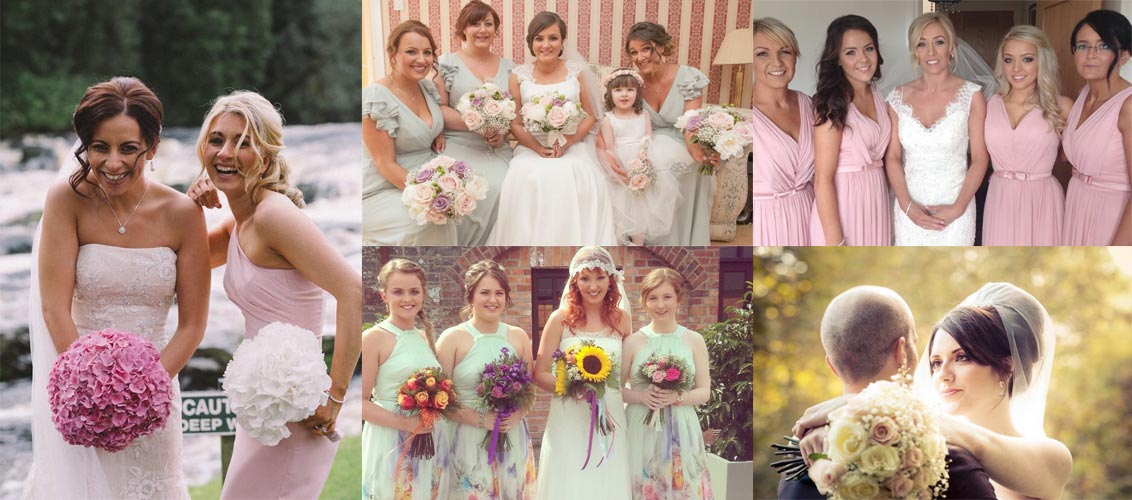 How do you want to feel? It's a profound question but one we often neglect in favour of how we want to look. Looking good is a given. It's all the other little things that add up to you feeling good. Feeling good about yourself is what the Olivia Muldoon luxury bridal experience is all about.
"I concentrate on beautiful skin. So I spend a lot of time perfecting the skin with skincare and makeup. I want my brides to feel as well as look luxurious, flawless, fresh and glowy."

"During the in-depth consultation at my beautiful studio, we talk about the dress, the venue, the colours but the thing that really gets the hair and makeup look is about how they want to feel. Do they want to feel romantic, dreamy, pretty, sexy, confident? Then I know exactly the sort of look to create."
From the moment you confirm your booking with Olivia, you will be provided with hair and skincare advice, and referred to her favourite industry experts who can guide you on your journey to beautiful hair and skin. At the trial, Olivia also analyses your hair and skin, and if you haven't already started your hair and skincare preparation (which you should at least one year before the big day), she will work with you and her chosen expert to get you the best possible outcome in a short space of time.
The artist doing your hair and makeup on your wedding day is with you from the start of the day until you leave the house. This can be a very nervous time for a bride and having someone who radiates confidence is a hugely calming influence on the whole wedding party. It's the positive part of the nerves that you want to see – the excitement and the build up to the big reveal when you arrive at the ceremony.
On the day of your wedding Olivia will travel to your home or hotel, so you can relax and make getting ready part of the whole fabulous experience of the day. Being used to working on high fashion photoshoots and film productions and working on over 100 weddings per year all over Ireland, UK and Europe, Olivia is a pro, and plans the timings with you from what time the photographer is coming to what time you want to leave to ensure you can relax and enjoy being pampered.
"For the Mother of Bride – a great blow dry will lift the face and make them look younger. With make up I love to add light to the skin so they look younger and fresher – it's a big day for them too!"
We offer three main Hair and Makeup packages for our bridal parties, catering for your every requirement to ensure your day goes as smoothly as possible.
Here comes the bride:
Olivia will travel to your chosen venue on the morning, and remain with you until you are ready to leave.
Just Married: A favourite with our brides.
Olivia will travel to your chosen venue on the morning, and remain with you until the photographs are finished, ensuring you look perfect at all times. This is the perfect service for those warm days you may be sticky and sweaty, or you fancy having photos outside in a wetter/windier location. Olivia will be on hand at all times with refreshments and umbrella and keep you picture perfect throughout.
Happily ever after:
The ultimate package where Olivia will travel to your chosen venue on the morning, and remain with you until you're ready to be introduced as Mr and Mrs at the formal dinner, freshening up your makeup and hair throughout, helping you and your new husband out with whatever you may need, and even create a new evening look for you if desired. Your ultimate PA for the day tending to your every need as a bride!
We can also arrange to stay longer, or even set up a 'freshen up station' for your bridal party and guests in the evening to make them also feel like they are stars for the night.
Services
Bridal party, and anyone else there on the day!
– Hair & Make up
– Hair only
– Make up only
Olivia can bring her team of highly trained hairstylists and makeup artists depending on numbers.
FAQs
Click here for frequently asked questions about booking Olivia for your big day.
http://oliviamuldoon.com/faqs/